About Sound Capital
Our main priority is to help you achieve your financial goals.
Overview
Sound Capital is a registered investment adviser providing wealth management services and financial planning services to individuals, families, and organizations. We provide customized investment solutions to clients in need of a targeted investment program, as well as discretionary strategies to assist clients in building investment programs based on the University Endowment Model. Sound Capital is based in Little Rock, Arkansas.
Our Philosophy
Sound Capital's investment strategy embraces the Endowment Model, which is characterized by a focus on asset allocation as the primary driver of return, value orientation, and a forward-thinking ability to challenge conventional thinking. We believe that investors should have the potential to benefit from access to the same sophisticated investment approach and talent as the largest university endowment programs.
"Sound" Culture
Our corporate culture is founded on a passion for investing, a competitive spirit, and an enthusiasm to achieve. We work hard and we value our family and community. Integrity and pursuit of excellence are part of our core values.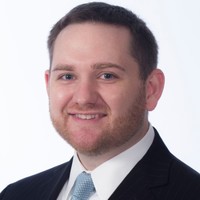 WILL HOOFMAN, CFP®
Financial Advisor
Will founded Sound Capital in 2019, after more than 7 years in the wealth management industry. Prior to launching Sound Capital, he spent one year advising military families at the Little Rock Air Force Base and 6 years working as a Financial Consultant at Stephens Inc. He earned a Bachelor of Science in Finance and General Business from the University of Arkansas in Fayetteville and his Master of Business Administration from the University of Arkansas in Little Rock. He holds the designation of Certified Financial Planner (CFP®).
Will is an Arkansas native who enjoys spending time with his wife, Liz,  and their daughters, Finley and Jemma. You can typically find Will at the zoo, Museum of Discovery, or a park with his family. He enjoys going out to eat, watching movies, and traveling on those rare occasions away from his kids. "I enjoy working with people and trying to make their lives better. I want my clients to know that they are an extension of my family. I am grateful that they have asked me to grow with them, not only financially but personally and professionally. "
Email: [email protected]
Phone: +1 (501) 804-6888